P-H-S IS THE BEST
PHS senior cheerleaders commit to the University of Wyoming Cheer Team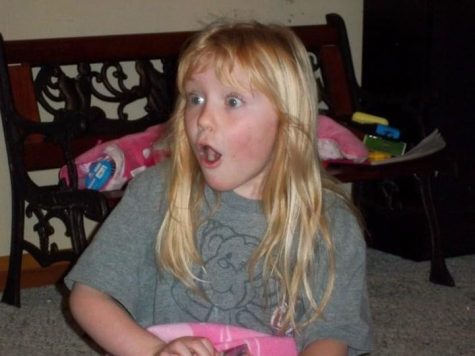 More stories from Shelby Fagan
"P-H-S, is the best, PHS is the best! Come on people yell it!" 
A common cheer that the student section here at PHS has engraved into their hearts. Next season, some familiar voices will be heard on the University of Wyoming's cheer team. 
Geordan Weimer and Jaxton Braten, seniors at PHS, are among the new additions to UW's cheer team. PHS Cheer Coach, Mrs. Vicki Walsh, expresses her feelings towards Weimer's contributions to the Powell cheer team.
"Geordan has impacted my cheer team so much," Mrs. Walsh said. "I really have no words to describe how he's been such a blessing to the girls."
Weimer is definitely thrilled for his first season with the Pokes, and what motivated him to cheer at UW intrigued him more. 
"Before cheer season here at Powell, when we were at state cheer, Coach Danielle Cole from University of Wyoming actually reached out to my coach, Mrs. Vicki Walsh," Weimer said. "It really encouraged me to try out and it gave me hope that I would make the team."
"
I've never done cheer before, but I am excited to learn where I am going with this in college."
— Jaxton Braten
In-person tryouts for the UW cheer team started April 16. There were two rounds that tested the athletes' abilities. The next day there was one last round where the coaches cast their decisions of who to keep, and who to cut. 
Although Braten has never cheered at PHS, he plans to challenge himself with something new.
"I've never done cheer before," Braten said. "I really wish I would have gone out in highschool but I am excited to learn where I am going with this in college."
"Over 100 athletes sent in an application to UW," Weimer said. "Only 42 made it to the live-tryouts, and 32 made the squad. All of the guys made the team, and the girls were super friendly." 
Both seniors are incredibly excited for the upcoming season. enough truly cannot be said about how much Mrs. Walsh and how she's impacted their careers.
"Coach Walsh really made me feel like I was part of the team," Braten said. "Even with the few days I was actually with her team."
Weimer also says his excitement through his accomplishments that Walsh has brought in the few years he was on the PHS cheer team, make him the person he wants to be.
"Mrs. Walsh has been such a great coach," Weimer said. "I am truly grateful for what she's done for me for the short amount of time I was on her team. I can't wait to see what UW brings me though, and I hope to see her again." 
The seniors will be joining PHS 2020 graduate Brody Karhu. Karhu says he has enjoyed his season at UW, and says he is excited to share his season with two more Powell students. 
"This season was very fun even though COVID-19 effected my tryouts at the beginning of the season," Karhu said. "It's super cool to see Geordan following in my footsteps to this year's season, and I'm eager to start this season."