STATCHAT: NEARING THE FINISH LINE
The Panthers and Lady Panthers are preparing for their final events as the spring sports season comes to a close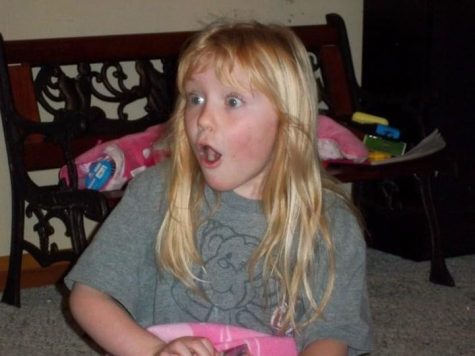 More stories from Shelby Fagan
The spring sports season is slowly winding down and soccer and track and field events are following suit. On Friday, April 30, the Panther and Lady Panther soccer teams battled their way through the Cody Broncs and Cody Fillies, the first seed team in the 3A West. 
The Fillies defeated their rivals with a score of 7-0, and the Lady Panthers took another loss on the season. The Panther soccer team, however, came back with another win against the Broncs 3-1. 
The Lady Panthers still remain at the bottom of the 3A West Conference, but are hopeful to bring home a win this upcoming weekend. 
"This season has been tough for the girls," Varsity Coach, Mrs. Kaitlin Loeffen, said. "I am so excited for them to want to win this game this weekend, and I am even more excited for the amount of growth finally being kicked into game time." 
The Panthers improved their record to 10-1 before playing Mountain View and Lyman this upcoming weekend, May 7-8. 
The PHS track and field teams traveled to Rocky Mountain High School May 1, and competed against 6 other teams in 18 events.
"
The coaches and myself are so pleased with how this season is going. We are ready to take the conference title and possibly state as well."
— Coach Tracy McArthur
The boys came out on top of the other teams with a score of 206.5 points. Coming up behind Powell with a score of 122 points was Rocky Mountain High.
The Lady Panthers stomped all six teams by a landslide with a score of 287 points. The Lovell Bulldogs were the runner up with 81.5 points. 
Along with the win for Powell, PHS junior Jenna Hillman placed first in the 100-meter dash with a time of 12.49 seconds. Freshman Waycee Harvey was second place with a time of 12.87 seconds. 
In the 800-meter run, sophomore Megan Jacobson won with a time of 2:30.94 minutes. And coming up behind Jacobson was sophomore Anna Bartholomew clocking in at 2:34.28 minutes. 
Freshman Brynn Hillman placed first in the 1600-meter race with a time of 6:02.78 minutes. And in the 3,200-meter, sophomore Daniel Merritt was victorious with 11:07.03 minutes. 
In the 100-meter hurdles, sophomore Kami Jensen, was first with 17.18 seconds and freshman Lauryn Bennett was the winner in the 300-meter hurdles with 51.37 seconds. 
Switching from the girls, in the 300-meter hurdles, sophomore Hyrum Jeide placed second with a time of 42.49 seconds.  
"The coaches and myself are so pleased with how this season is going," Distance Coach Mrs.Tracy McArthur said. "We are ready to take the regionals title and possibly state as well."