ONCE IN A MILLION
Powell Middle School was rewarded the National Blue Ribbon School Award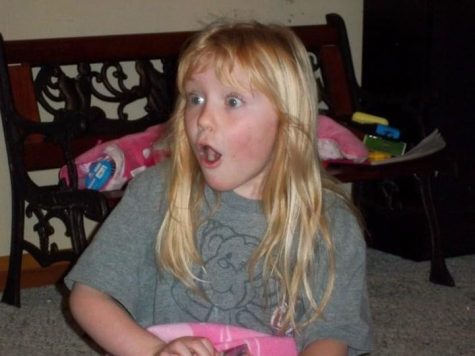 More stories from Shelby Fagan
A rare achievement. 137,432 schools in the United States, and roughly 325 schools in the U.S are awarded each year. The highest achievement any American school can receive. 
Powell Middle School, home of the Cubs, was awarded the Blue Ribbon School award for the 2019-2020 school year. Mr. Kyle Rohrer, principal of PMS, has dreamed of being a part of a Blue Ribbon school since he became an administrator. 
"People want a piece of this celebration," Mr. Rohrer said. "To be part of a Blue Ribbon School is pretty surreal."
Over the past 10 years, Powell's three elementary schools, Southside, Parkside and Westside, have been all awarded with the National Blue Ribbon awards.
The National Blue Ribbon School Association was established in 1982 and has strived since to pick exceptionally great schools. 
"
The tip of the iceberg is only the beginning of our journey. Everyone is putting forth their best efforts, but Powell Middle School is putting in the work and showing it overtime.""
— Mr. Kyle Rohrer
"We have such great kids, and they just keep coming," said Mr. RJ Kost, a member of the Wyoming Senate and previous mathematics teacher at PHS. "Our kids embrace this award and that is truly special." 
PMS is one of two schools recognized in Wyoming for the 2021 school year. PMS is also one of only six middle schools ever awarded this achievement in Wyoming.  Powell Middle School's staff motto,"Doing What's Best for the Kids!" has really changed the perspective of PMS. 
"Everything that our staff does is for the kids," PMS assistant principal Mr. Chandler Buck said. "Improving that test grade, making sure the students understand, it's something that our staff does a great job at."
In a celebration of the achievement on Oct. 13, Park County School District #1 Superintendent Mr. Jay Curtis and Wyoming senate Mr. RJ Kost used the metaphor 'at the tip of the iceberg,' seeing that the scores for the 2020-2021 school year are already having a great outlook.
"There is always more to come," Mr. Kost said. "The kids and staff are improving everyday. The administration is excited for what's to come." 
"The tip of the iceberg is only the beginning of our journey," Mr. Rohrer added. "Everyone is putting forth their best efforts, but [Powell Middle School] is putting in the work and showing it overtime."
Leave a Comment