'MASK'ERADE PROM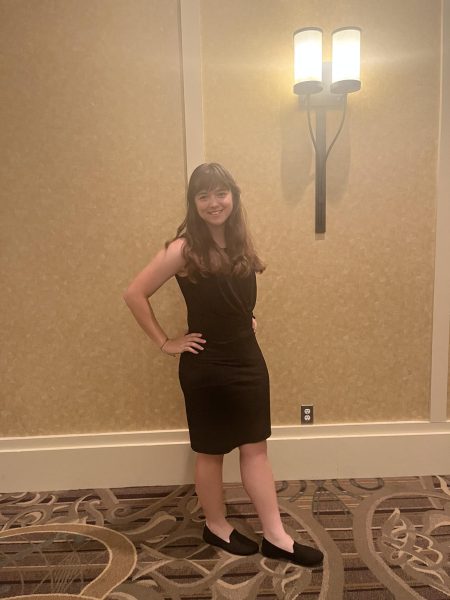 More stories from Emma Johnson
Dubbed "Mardi Gras Masquerade," the 2022 PHS Prom is just around the corner as final preparations and ticket sales have just begun. For both attendees and planners alike, everyone is jazzed to be having this memorable high school experience underway. 
With high schoolers marking April 30th as the important date, and the $15 entrance fee giving a few guys a run for their money, the preparation process has revealed that there is much more in the making of this event than just a simple dance and some snacks. 
"We as the junior class have been doing our best to get the dance, grand march, voting for the prom court, and everything like that ready for the past few weeks," junior Grace Coombs said. "It has been a lot of work but through planning it all out, I know that it is going to be awesome for everyone that ends up going."
On the flip side, for the couples that have put the time into making cute posters and frantically checking on their dresses' shipping orders, knowing that prom is a week away is certainly making the duos excited for what is to come. 
"The biggest thing that I am looking forward to for prom this year is being able to go and have a fun time with my boyfriend," sophomore Aramonie Brinkerhoff said. "This will be my first prom, so I am excited to see how it goes as well, for I enjoy trying new things." 
And of course, one of the highlights of the high school experience is always the prom-posals that line Instagram feeds and adorn Snapchat stories. 
"My boyfriend asked me to go to prom with him by getting me a box of Crumbl Cookies," junior Alexa Renee said. " It was actually a really sweet way of doing it and I'm looking forward to having a fun time with my friends…"
Then again, there are also the prom-proposals that aren't between romantic pairs but between best friends. Especially on the girls' side, prom guarantees a night that is full of preparation and looking good for the camera. 
"I am looking forward to getting ready," junior Aniah Diaz said. "We [Anne Agurirre] have been talking about how much fun we are going to have to put on our makeup and get pics with our dresses. I honestly can't wait to be able to show up and have a fun time with my friend."
Leave a Comment