STARTING THE SEASON OFF RIGHT
Lady Panther swim team win weekend meets, XC teams place in the top 15 at an out-of-state meet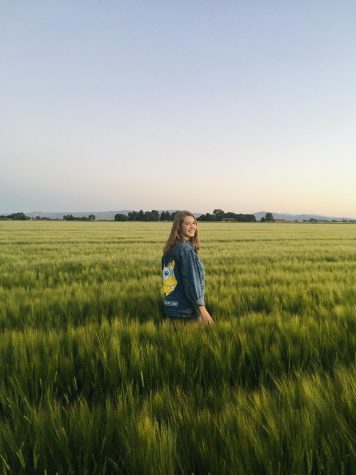 More stories from Addy Moretti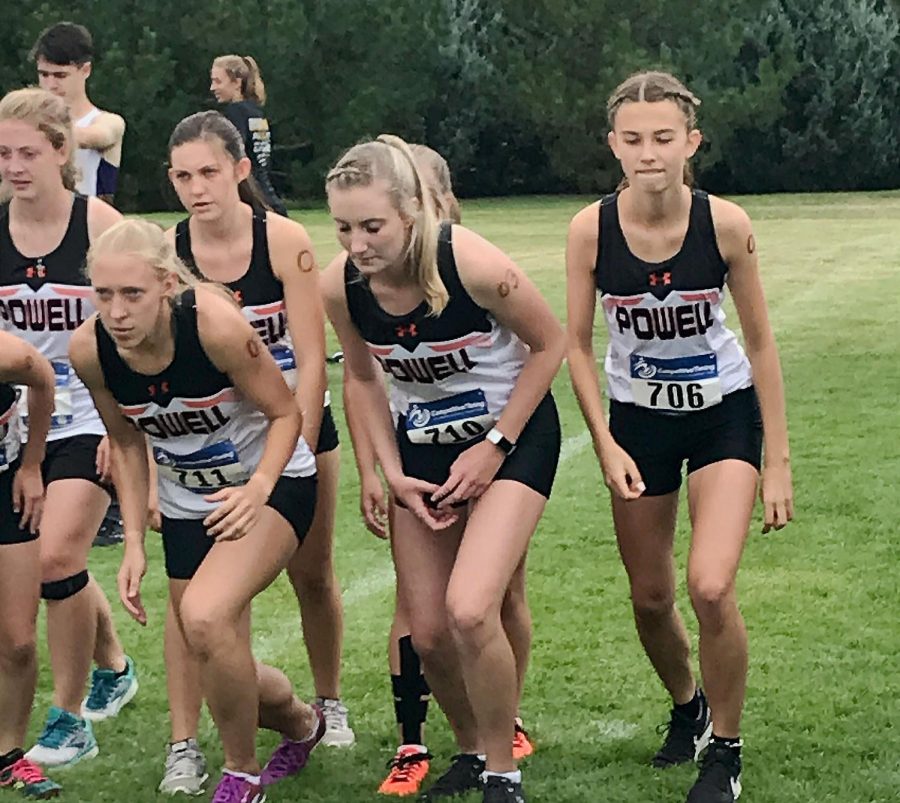 LADY PANTHER SWIMMING 
 The Lady Panther swim team traveled to Lander to compete in the Bruce Gresly Pentathlon Aug. 31. The meet proved to be a strong start to the season and an experience for the new swimmers. 
At a pentathlon, most are required to swim all five events:  100-yard butterfly, 100-yard backstroke, 50-yard freestyle, 100-yard breaststroke and the 100-yard freestyle. 
To start the meet, the divers took to the board where some achieved personal records and qualified for state. In the meet the athletes were given a chance to compete as individuals not as a team score. 
Junior Emma Karhu scored 146.65 points, taking third in diving and prequalifying for state.  
"I feel like I could've done better, especially in diving, but I still felt it was a good meet to start the season," Karhu said. "It helps get those beginning-of-the-season jitters out and it helped to excite me for the rest of the season." 
Junior Elizabeth Liggett swam her way to the 22 spot on the score sheet. 
"At this certain meet you are allowed to swim more than just two individual events and swimming all five showed me where I was at and what I can do this year and how to practice getting better at those races." Liggett said. "Overall, I felt good about this meet." 
The Lady Panther's next meet will be the Terry Bartlett Invitational Sept. 6 in Cody and the Riverton Invitational Sept. 7. Coverage will follow on the Prowl site.
CROSS COUNTRY 
The Powell Cross Country team opened its season with the boys placing 11th and the girls 14th at the Billings Invitational Aug. 30.  
Despite the rain, all four Powell teams placed at their first meet of the season.  
The Varsity Panther team finished with 283 points to place them 11 out of 21 teams.  
 "I slipped and fell," said junior Lane Franks, who placed 100 out of 153 total runners. "But the sprint workouts and long distances that we've been doing in practice really helped me in this race." 
The Lady Panthers' Varsity ran their way to a 14-place finish out of 17 teams with 341 points.  
Junior Hailee Hyde placed 99th, with a time of 23:50.75. 
"
My favorite parts of the meet were finishing the race and that it was cool and rainy"
— Hailee Hyde
"My favorite parts of the meet were finishing the race and that it was cool and rainy," Hyde said. 
The Junior Varsity Lady Panthers placed 15, the JV Panthers' placed 9.  
The runners' next competed Sept. 6 in Harden, MT. Results will follow on the Prowl site.