IT'S AMAZON PRIME TIME
The best and worst of Amazon Prime Video originals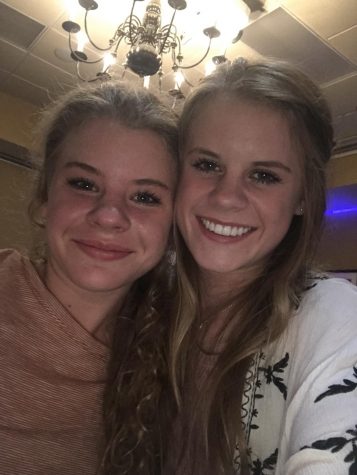 More stories from Jenna Hillman
Amazon.com is mainly known for offering almost any product online, exceptionally fast shipping, and of course its Kindle. As of a few years ago Amazon started offering Prime Video. According to Variety Magazine, this video on demand service offers 18,405 movies, and 1,981 TV shows. 
I recently became an Amazon Prime member and was shocked to see all that Prime Video offered. After a couple weeks of trying out this service's original content, I came across a few hidden gems along with a couple of not-so-good movies and shows.
In an attempt to free you from all of the time and pain trying to search for something to watch I have made a list of a couple recommendations on what to try, and what to stay away from on Prime Video. 
BEST:
Jack Ryan
Everyone loves Jim Halpert, aka John Krasinski, so who wouldn't want to at least try Tom Clancy's Jack Ryan? In this Prime Video series, Ryan attempts to uncover the secret of the skeptical bank transfers which ends up luring him away from his comfortable office job and into Europe and the Middle East. I've really enjoyed this thriller series so far. There is never a dull moment and it's very hard to turn off the TV once you start it.
2. Bosch 
If you're like me and truly enjoy watching shows about murder cases, or just crime shows in general, definitely give the series Bosch a try. The homicide detective, Harry Bosche, follows his instinct in all of his crime cases which helps him achieve the best solved case rate in California. This is definitely another series that is hard to stop watching and I would recommend it for sure. 
3. Big Sick 
For my last Prime Video recommendation I'll give you a romance movie. The Pakistan-born comedian Kumail Nanjiani falls in love with the "white girl" Emily Gordon. After they realize that Kumail's family will never approve of their love due to their culture clash, they decide to split. Kumail later realizes that he made a huge mistake agreeing to split with Emily. However he might be too late to win her back because Kumail finds out that Emily is extremely sick in the hospital. I think everyone is in the mood for a romance movie every once in a while, so when that time comes around try out Big Sick. I thought it was a pretty cute movie.   
WORST:
Sneaky Pete
Although I am into crime and thriller series, I found this one to be extremely slow. In this Prime Video series, the con man Giovanni Ribisi is running from a gangster. He decides to take the identity of his cellmate, Pete which leads him to reunite with Pete's dysfunctional family. I think this show has a great plot, but it just turned out to be really slow and somewhat boring. 
2. Brittany Runs a Marathon 
This Prime original is based on true events. Brittany Forgler doesn't have a lot going for her. She's unemployed, and has a lot of toxic relationships. Her life changes for the better when her neighbor convinces her to go on a jog and Brittany decides to run in the New York City Marathon. Again, this movie has a great plot but I just thought the acting seemed a little off, and somewhat hard to watch. Some parts were also pretty slow. 
3. Chasing Happiness 
The Jonas Brothers have recently made their comeback and once again are loved by almost every woman on Earth. I personally am not a huge fan of the Jonas Brothers which may be why I wasn't a huge fan of their documentary. There isn't much to say about this documentary other than it's all about the lives of Nick, Joe and Kevin Jonas. I don't know, maybe if you're a die hard fan of the Jonas Brothers you'll end up liking Chasing Happiness a lot more than I did.