COPING WITH THE CUT
Players, coaches both experience similar emotions when shortening the roster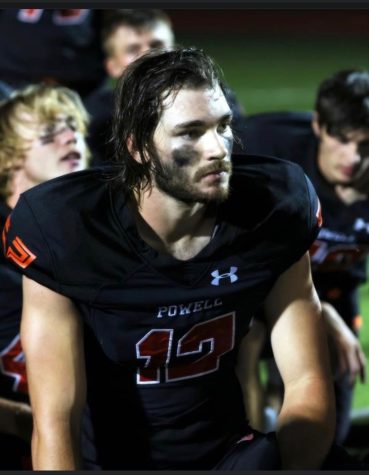 More stories from Nathan Feller
Sorry, but there just isn't a place for you on this team.
These words echo in the minds of countless athletes who don't cut it in the eyes of their coaches.
Selectivity is a part of every day, from jobs to the classes students want, and athletics are no exception. When winning is the name of the game, coaches want nothing but the best for their teams. The athletes that are chosen, of course, earn the right to put on the uniform and compete for championships (sometimes). 
But what becomes of those who don't make the cut? They don't appear in the sports section of the paper, their names aren't announced over loudspeakers on gameday, and they don't get a number. It's as if they were cut from the sports world as a whole rather than just the team.
However, rest assured, athletes without a sport to play don't disappear like the boogie man when the children are no longer afraid. Many are hardly deterred from the chase at all and set their sights on the next season.
"Obviously there's some sadness to it, but they didn't just leave me without a reason why," sophomore Nick Lavin said. "But I feel that I'll still go out next year and I feel confident that I'll make the team because I should have made it this year."
For some, next year won't be coming. The seniors' last year of eligibility is upon them, and fortune has run dry for those who didn't make the cut.
"Personally it's very frustrating and out of character," senior Ashton Brewer said. "Most teams would consider giving the seniors one last year. It's especially frustrating coming off of a knee injury after I spent the last two years recovering and training for one last season."
Brewer has played basketball for most of his athletic career and considers it to be his second favorite behind soccer.
The cutting process can be a degrading and difficult experience for aspiring athletes, but they're not alone in their ill feelings towards it.
"Personally, I do not like cutting players," boys basketball head coach Mike Heny said. "It's a terrible experience for both the coaching staff and the players alike. However, in basketball, we cannot keep every athlete that tries out because of the nature of the game."
"With only five players playing at a time, we need to trim the roster to make sure everyone gets a fair amount of playing time during games; otherwise it becomes a negative experience for everyone involved. I always try to encourage young athletes to keep playing and practicing if they get cut from a team…. It doesn't always work out, but more often than not hard work pays off."
View Comments(1)