WYOMING WONDERS
Four locations you may not have known existed right in your backyard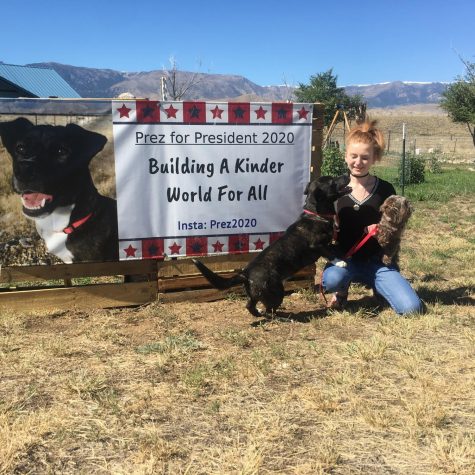 More stories from Lucyjane Crimm
COVID-19 negatively impacted many aspects of people's lives. Less talked about is the effect of travel restrictions.
It may feel like opportunities to "see the sights" are gone, but opportunity is all around. Here are five overlooked Wyoming wonders for both longtime residents and temporary visitors to go see:
Wind River Canyon
Most who live in Wyoming have made the drive through Wind River Canyon, South of Thermop on US 20. The 34 miles of beautiful landscape is a welcome change from the empty drive between Shoshoni and Casper, but when was the last time you stopped just to take in the scenery?
For those who frequent it, the canyon can feel like just another part of the drive, but it doesn't have to feel that way. Next time you are headed in that direction, take some time to get out of the car, breathe in the fresh air and really take in the scenery. Also while you're in the area, stop at Boysen State Park where you can slide down a cute dinosaur slide. 
Hell's Half Acre 
Sharp, rigid landscape that feels foreign in the vast nothing surrounding it; once the bustling home to the cast and production crew of Starship Troopers, the oddity stands empty and still today. Hell's Half Acre is located on US 20-26 about 40 miles west of Casper in Natrona County. It was expected to be a groundbreaking tourist attraction after it was featured in Starship Troopers, but the area is easy to miss if you aren't actively looking for it.
Though the restaurant once located there has been since shut down and the area fenced off, Hell's Half Acre still remains a sight to behold. 
Gebo
Traveling West on WYO 175 is a chilling yet breathtaking sight, Gebo seems as if it's stuck in time waiting for the residents who suddenly left 66 years ago. According to the Bureau of Land Management Worland, Gebo was a small mining town founded in 1906 with an estimated 500 men working in the mines by 1925. The Gebo mines were  closed by 1949 and ruins of the town and cemetery remain open to those who wish to see the piece of history. Take caution of the ruins as some areas can be unstable and there may be rusted debris. 
Wyoming Sunrises 
As Leonardo da Vinci said, "Simplicity is the ultimate sophistication." If you don't have the time or the means to travel, beautiful sights can be found right outside your door. Take a day to wake up before the sun and watch it rise with some loved ones, take some photos, or just take the time to be mindful.
Among the many other sights in Wyoming, the natural beauty of the sunrises is well worth waking up early and shows adventure can be found everywhere, you just have to have the right mindset.