WORD CHOICE
PHS Speech and Debate competitors place at state event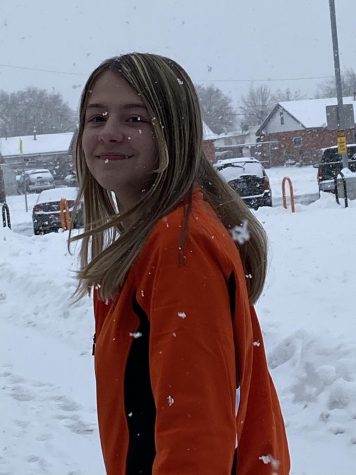 More stories from Taryn Feller
Despite the glaring differences in the 2020-21 season, Speech and Debate had one of its most meaningful seasons.
Speech and Debate members competed at state on March 11-13 and earned notable results. Seniors Jaxton Braten and Elsie Spomer placed second overall in their Duo and first in 3A. Junior Aiden Chandler and sophomore Dacovney Brochu placed first in 3A Public Forum Debate, and freshman Isabella Gomez placed third in 3A Congressional Debate. (These students all have qualified for the national speech and debate event, but not necessarily in the event mentioned here.)
The team also experienced growth. Many members have seen this growth among their fellow teammates.
"I have absolutely seen improvement on the team with not just our freshmen but also with myself and other varsity members," Senior Speech and Debate captain Anna Akinson said. "Every year there is something new to learn."
Although this season was online, most people were able to adapt to it. Even the new members jumped into the new format, and some are hoping to continue doing so.
"We all have things that we are naturally good at, and apparently this is my thing," freshman Isabella Gomez said. "I'm always motivated to make it to the next round so I care more, and I've started loving my event more."
While Gomez still has several years ahead of her, there are many on the team who just finished their last years in Speech and Debate.
"I'm going to miss our tight group," Spomer said. "This is the most connected our team has ever been and I'm going to miss everyone so much. We are all very close and we will have a great team in the coming years."
Added Braten: "I am going to miss my friends and hanging out with the team. We all get along and I am very thankful for that."