PROM: HOT OR NOT?
PHS students give their opinion on dressing up for school dances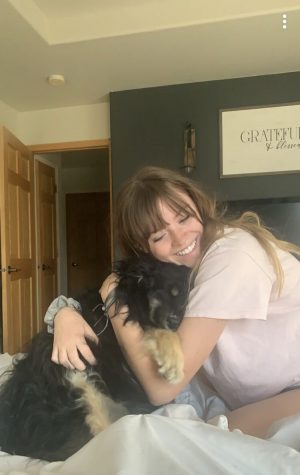 More stories from Alexis Terry
The smell of hairspray lingering in the air. Glitter shedding off dresses. Leftover makeup still on the brushes. All this mess for Prom, the night where you are the Hollywood star on the red carpet. 
Some of the best ways to show off your dazzling dresses to everyone is the Grand March or an Instagram post. If you're worried about if you're looking hot or not, don't fret, I've got you covered. 
"Dressing up for prom is so much fun," junior Kalaiah Stenlund said. "Having a night to pamper yourself and dress up glamorous is just a great feeling."
Dressing up for this dance party is totally the move. Whether you have a date or not, it's all about the fun of just… having fun. The students of PHS had the best dresses/suits around. From matching tennis shoes and dresses, to the high heels clanking on the concrete. 
"I think [dressing up] is hot,"  junior Sarah Dunkerly said. "It's nice that everyone gets to look pretty." 
I totally agree, there wasn't one ugly dress. PHS did not fail to impress. Even the grand march was remarkable, though there was one too many handshakes. 
The dresses were gorgeous. A few outfits that stood out were Stenlund, Elsie Spomer, Morgan Schmidt and Dunkerly. The sparkle, the bling and the matching shoes, their apparel was perfect. 
"My favorite thing about my dress would be the way it fit me," Stenlund said. "It gave me a lot of confidence and made me feel really pretty, also the leg slit made it easier for me to move around and dance." 
 "[My dress] looked very unique and I didn't think anyone else would have one like it," Dunkerly added.
Overall, prom is a night every teenager should experience. Whether it's at home with a group of friends, or at the school's hosted celebration. Dressing up for prom is totally hot. 
Leave a Comment