TALKING UP A STORM
Powell Speech and Debate Teams Win Closeout in Worland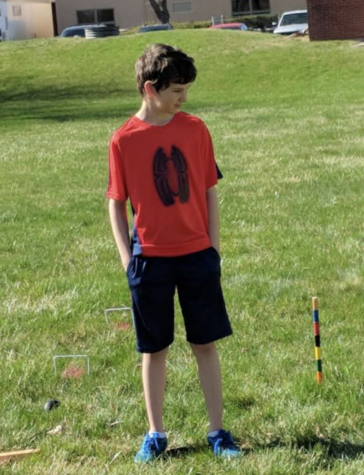 More stories from Ethan Cartier
On Friday, Jan. 13, the Powell Speech and Debate team traveled southeast to Worland to participate in a two-day tournament. Two teams, one consisting of juniors Emma Johnson and Elizabeth Peterson and the other comprised of the sophomore-senior duo of Maggie Atkinson and Dacovney Brochu, were able to go into a closeout on the following day. 
In the closeout, both teams debated whether or not the United States Federal Government should increase its diplomatic efforts to peacefully resolve the internal armed conflict in west Asia.
"It's definitely a mouthful for sure," Peterson said. "West Asia is a very intense region, especially at the moment with U.S. policy."
Each student who debated in the closeout expressed their enjoyment about having the opportunity to participate in the highly regarded event.
"It was an exciting time," Atkinson said. "We had hoped to close out this tournament."
Along with the initial enjoyment that came from entering and winning, the closeout participants also shared what they learned from their topics.
"[Whether or not the U.S government should increase its efforts to peacefully resolve the armed conflict in West Asia] is a fun topic," Atkinson said. "and help[ed] open my eyes to worldwide problems."
For Johnson and Peterson's debate, both PHS students said that they were debating what is known as a con-case. In speech and debate lingo, a con-case is when a team needs to debate a side of an argument with which they do not necessarily agree upon.
This weekend, Jan. 28-29, the PHS Speech and Debate team will travel to Casper to compete in another tournament, all of which they hope to win.
"Knowing that we had such success at our last tournament, I am very much looking forward to seeing what we can accomplish at the Natrona County tourney," Johnson said. "I am confident in our case, my partner, and in our other [Public Forum] teams. It's so exciting to be a part of this historic moment to contribute to the first close-out ever, but it's even more exciting to know that this is something that we can potentially do again."
Leave a Comment