NOT AS BLACK AND WHITE AS YOU THINK
Students reflect on not having a school day off on Martin Luther King Day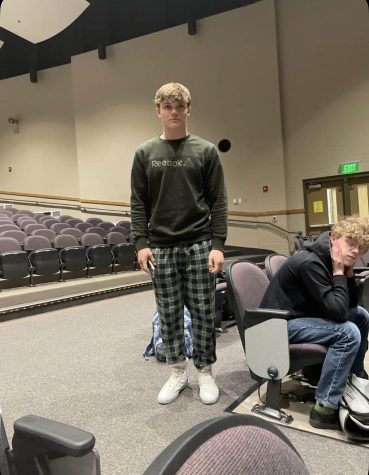 More stories from Jimmy Dees
On Jan. 16, a national holiday came and went. Martin Luther King Day is celebrated annually and honors the life of Dr. Martin Luther King Jr. (MLK). Many school districts and companies have a day off to recognize it, but this year Park County School District #1 did not.
First observed in 1986, MLK day has been celebrated throughout the country to commemorate the life of the man who helped fight the battle for racial equality and civil rights.
"In middle school [we got the day off] every year," sophomore Catelynn Floy said. "I believe we should have it off, it's not a day to forget and not wanting to make it up shouldn't be an excuse."
Recognizing the day and its meaning is important, and this year it seemed there was no recognition or lessons in class to recognize Martin Luther King Jr. and the significance of his cause. 
"Being a US History teacher, I didn't talk about Martin Luther King Jr. on that day," US history teacher Mr. Nick Fulton said. "But I do talk about him in detail when we hit our civil rights movement in about a month. For me, I try to keep it in a chronological sense; I think his speeches and messages are excellent, but I fit them in my curriculum when they come."
Although Mr. Fulton may not teach the messages and importances of the life of MLK on the day of celebration, what matters is that students are given an opportunity to learn about what he did and why his work was vital to the civil rights movement. 
"If there was some sort of lesson on the day then it would make up for not having it off," junior Seston Shoopman said. "It can't just be a normal day because it's not. It's much more than that."
Both sides are understandable, but if we were to take a day off, it would require students to make it up at the end of the year. By not taking it off though, the respect and reflection for MLK has to be taught in other ways.
"I don't think there's any intention to send a message about not taking MLK day off," PHS principal Tim Wormald said. "Really, that might be a better opportunity to have students in school where they can actually learn about the civil rights movement and Dr. King and all of those pieces."
Leave a Comment