OUT WITH THE OLD, IN WITH THE NEW…
SCIENCE TEACHER IS ASKED TO BE THE NEW HEAD SOCCER COACH FOR THE 2020 SEASON AND BEYOND.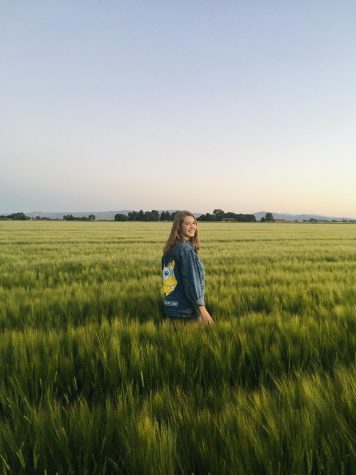 More stories from Addy Moretti
For years the Lady Panther soccer team has aspired to play at state but have always come up short. Some say it was due to bad weather; others say bad luck. Maybe what they need is a fresh start, a new pair of eyes, some new leadership. 
And that's exactly what they're going to get in new head coach Mrs. Kaitlin Loeffen.
The School Board approved Mrs. Loeffen's  hiring at its December meeting.
"I am most excited to see the growth girls have had through the offseason," Mrs. Loeffen said. "And to see how veteran members play with the newcomers or underclassmen."
Junior Payton Asher played for the varsity team last year and the year before. She usually plays center defence and is optimistic about the teams' ability.
"I am looking forward to having a fresh start," Asher said. "All coaches have a different perspective on soccer and a different way of playing the game and having an experienced coach will be good for the team."
Mrs. Loeffen has had some former soccer experience and can't wait to share it with the team.
"
I expect the many seniors to step up and show leadership on and off the field."
— Mrs. Loeffen
"I was a 5-year starting goalkeeper at Spearfish High School, a school the size of PHS," Mrs. Loeffen said. "I played on many club teams and had the opportunity to play in college but passed to allow me to focus on my academic studies."
As a former soccer player, Mrs. Loeffen has high hopes for this upcoming season. She wants to share her knowledge with the team and watch them grow through their downfalls. She also hopes that new roles are taken on by the upperclassmen.
"I have very high expectations for the team this year, as they showed their capabilities toward the end of last season." Mrs. Loeffen said. "I expect the many seniors to step up and show leadership on and off the field. We will discuss team goals and aspirations at an upcoming meeting, but I would expect the girls will agree our goal is to win state."
She also has plans to change the practices to assist in helping the team to achieve this mutual goal.
"Each week there will be an emphasis on a specific skill that the drills will address." Mrs. Loeffen said. "It is hard to put into words or describe the drills, but some may be whole group, some positional, and some individual."