STATCHAT: FFA EDITION
The competitions for the Powell-Shoshone FFA Chapter come to a close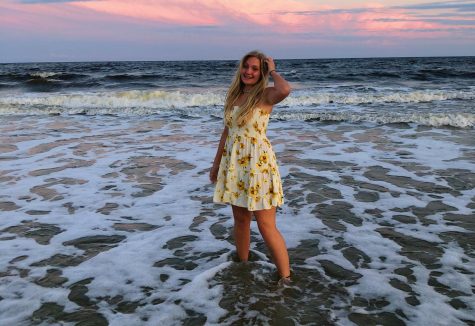 More stories from Whitney Jones
Springtime is packed full of important activities. Track, soccer, spring cleaning and … FFA competitions. 
Traditionally the Wyoming State FFA convention takes place in Cheyenne the last week in April. FFA chapters from across the state compete as well as attend general sessions where there are often guest speakers and awards are given out. This year, however, due to COVID restrictions, the contests were spread out over a period of about three weeks between Casper and Douglas.
Here's a quick recap of the recent FFA competitions and results:
Parliamentary Procedure
The "parli pro" team competed in Douglas on March 22. The contest consisted of a written test along with an oral presentation as a team. Teams were provided a card with different parliamentary motions and had to properly present them to a panel of judges.  Following the presentation was a round of questioning. 
This team consisted of junior Rylee White, junior Whitney Jones, junior Natalie McIntosh, junior Allyson Visocky, sophomore Abby Wambeke and freshman Wyatt Blackmore. 
"We overcame many challenges this year," White said. "I just can't believe this year is already over." 
Powell managed to snag 7th place, and the Cheyenne High Plains chapter walked away with the state title. They will represent Wyoming at the National FFA Convention this fall. 
Livestock Judging 
The final livestock competition took place in Cheyenne on April 8. This competition consisted of judging a class of beef, sheep, swine and breeding.  
Powell placed 9th overall out of 41 teams, and junior Madion Harvey also received 6th high individual for the competition.  
"I'm super proud of our team," Harvey said. "We have put in so much time and preparation for this final contest." 
This year's team was made up of senior Tegan Lovelady, senior Amber Visocky, junior Taylor Dye and junior Madison Harvey. 
Conduct of Chapter Meetings
This is an unusual competition due to the fact that the teams are entirely freshman. Each of the team members take on the role of a chapter officer and "run" a chapter meeting. This includes opening and closing ceremonies along with properly dealing with a new motion. The team did not receive a placing in this competition. 
"I'm still proud of how our team competed," freshman Sam Yount said. "We did the best we've ever done, and I wouldn't trade this experience for the world" 
Representing the Powell-Shoshone chapter were  Aramonie Brinkerhoff, Sam Yount, Kathryn Brence, Emma Brence, Brook Bessler, Wyatt Blackmore and Dazi Simpson. 
Creed Speaking 
The creed speaking competition consists of verbally presenting the FFA creed along with answering questions afterwards. 
At the district speaking competition on March 8, Powell had three freshmen competing: Brinkerhoff, Yount and Emma Brence. 
Yount and Brinkerhoff moved on to compete in the regional competition on March 16. It was at this competition that Brinkerhoff placed 1st and moved onto the state competition along with the second place winner. 
At the state competition in Douglas, Brinkerhoff competed, but did not find out final placings until the state convention in Cheyenne. It was there that she received her 6th place ribbon. 
Environmental Natural Resources 
This competition is usually shortened to ENR, and there are typically multiple parts to this competition. This year, the team was made up of junior Jace Nordeen, senior Stephen Dahl, freshman Shelby Carter and freshman Charlee Brence. 
After conducting soil tests, land judging and completing some GPS activities, the team walked away with an 8th place finish. Nordeen took 11th overall.