STATE CHAMPIONS
After 30 years, the Lady Panthers come out on top in state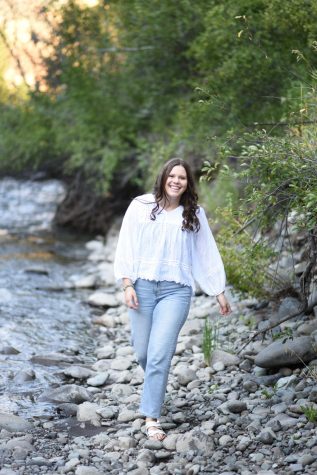 More stories from Gabby Paterson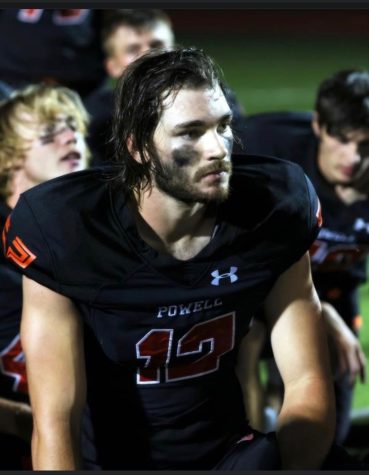 More stories from Nathan Feller
And so the third and final PHS athletic season of the 2020-21 school year reaches its finish. And the Lady Panther track team finished the season in style, winning the team title at the Wyoming 3A State Meet in Casper, May 20-22.
The girls dominated the competition with 105 points. The Lady Panthers produced seven all-state finishers over the course of the 3-day meet: sophomore Anna Bartholomew in the 4×400-meter relay, freshman Waycee Harvey in the 100-meter dash, junior Jenna Hillman in the 200-meter dash, 400-meter dash and 4×400-meter relay, sophomore Megan Jacobson in the 4×400-meter relay, senior Emma Karhu in the pole vault, senior Cassidy Miner in the discus throw and junior Reagen Thompson in the shot put throw. 
This was the first State championship victory for the Lady Panthers track team in just under 30 years. The girls now have three championships under their belts.
"I was pretty confident on Saturday that we would win," assistant track coach Mrs. Tracy McArthur said. "The highlight of the day was probably walking up to the girls' tent and telling them that they were going to be state champs."
The Lady Panthers were led throughout the season by Hillman who, after bringing home three wins at the Regional meet, false \-started for the first time in her career in the 100-meter final at State.
"I could not believe what had happened," Hillman said. " I immediately started crying. It was so terrible it still makes me upset that I wasn't able to compete in the 100-meter-dash. But I'm so glad Waycee was able to walk away with the win."
Nonetheless, freshman Waycee Harvey would win the event with a time of 13.26 seconds.
"I knew without Jenna we would lose some team points so I felt obligated to step up," Harvey said. "I felt like I didn't only need to win for Jenna, but for my team."
The girls 4×400-meter relay team also showcased a notable performance after putting together a comeback effort in the last lap to pull ahead of Torrington for the gold. Hillman motored past the Torrington anchor leg and held her off down the final stretch.
"[Jenna's] afternoon was a thing of beauty," Mrs. McArthur said. "She ran a 58.5-second split in the 4×400-meter relay and ran down a Torrington runner who had a 15-meter lead to win it."
Unfortunately, the boys were unable to reach the podium  in the team competition. Finishing 8th, the Panthers struggled to reach the front of the pack throughout the majority of the meet. Riley Bennett placed 2nd in the pole vault earning all state. 
"We had a couple kids that just weren't 100 percent," head coach Mr. Scott Smith said. "There was only about a 20-point difference between 8th place and 3rd place, and the boys ran hard."
Leave a Comment