A FORMAL UPDATE
The PHS Winter Formal will return this November.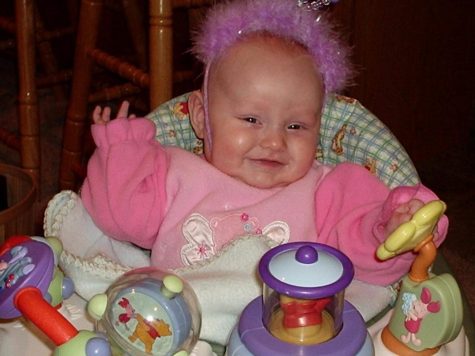 More stories from Liz Peterson
With the chaos of the last couple years, a dance is exactly what our school needs. After the absence of a Homecoming dance for the second year, the 2021 PHS Winter Formal is on.
The 2021 Winter Formal will take place as planned on Nov. 20 from 8:30-11:30pm in the PHS commons. The theme is Winter Wonderland, and tickets will be sold at the door for 10 dollars. Professional pictures will be offered for an additional fee and picture packets will be available in the office. 
"The only change is the location of the pictures," junior Dacovney Brochu said. "In past years they have been in the library, but this year they have been moved to the auditorium."
After consideration from previous years and Brochu's own experience in her freshman year, the hope is the change of picture location will create more space for movement and allow everything to run smoothly. Having pictures is an important part of any school dance and the planning committee wants to make sure that is an easy task for everyone at the event.
"Other than that, [Winter Formal] will be the same as the years before." Brochu added. "[The committee] is discussing color schemes and what foods we want at the moment. We have a lot of props and decorations already."
The student body is excited for our school dances to resume. For freshmen, and many sophmores, this is their first highschool dance. The first dance jitters are setting in, but the overall consensus is a night of fun.
"I'm worried [the dance] will be a little bit awkward at first," sophomore Carsyn Engesser said. "But overall I'm looking forward to hanging out with my boyfriend."
"
I am looking forward to hanging out with friends… there's not a lot of opportunities [to hang out with friends] in this town."
— Bella Bertagnole
The event is often looked forward to by everyone; it gives an opportunity for a fun, but most importantly safe, night to let loose. Whether with friends, a significant other, or just rocking it by yourself, winter formal will be a good time for all.
"I'm expecting lots of people to go because there hasn't been a lot of dances the past few years," sophomore Bella Bertagnole said. "But I am looking forward to hanging out with friends …there's not a lot of opportunities [to hang out with friends] in this town."
The school is bustling with people finding dates, buying dresses or suits and making last minute plans. All of them are looking forward to the big day.
"I'm just looking forward to seeing the event go through as a whole," Brochu said. "Especially considering we didn't get to have one these previous years."
Leave a Comment