JUNIOR WORLD FINALS
Hang on for a minute...we're trying to find some more stories you might like.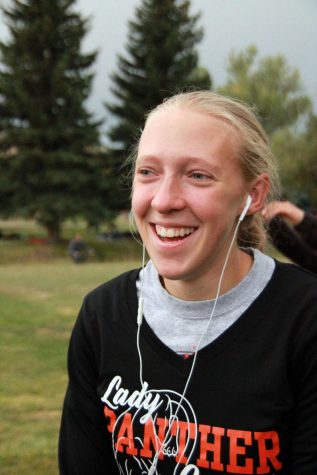 More stories from Kayla Kolpitcke
Three Powell High School students represented the school, town and state at the Junior World Finals Rodeo competition Dec. 5-14.
Sophomore Caleb Tyra, freshman Kyle Cheney and junior Stephan Dahl traveled to Las Vegas to compete.
Tyra competed in bareback riding with the goal of making it to bareback short round.
"My mindset was just trying to ride the hardest, do my best, give it all I've got," Tyra said. "Pretty much everyone there … there's a lot of people that are going to be better than you.
"The mindset you've got to have is to try and be better than them, just give it all you've got. 120%, you know?"
Tyra accomplished his goal of making it to the final round of the bareback competition, though not without facing some challenges along the way.
"In the second round I got hurt," Tyra said. "I kind of got hung up and rubbed into the fence and kind of banged my shoulder up a little bit.
"
The mindset you've got to have is to try and be better than them, just give it all you've got. 120%, you know?"
— Tyra
"It didn't really cause a problem, but it kind of weighed on me a little bit in case I didn't make the short round because of that."
The success Tyra showed in Vegas, she said, was due to the practice he put in and the time he spent preparing.
"I didn't practice as much as I wanted to, but probably two or three times out of the week," Tyra said. "And then I went down to a Rough Stock Clinic in Riverton, Wyoming that they did and that was really helpful because I got on some pretty good bucking horses and a pro bareback rider taught it."
Cheney went into the competition with the same idea in mind as Tyra: to win and to make it to the short round. He competed in bull riding and succeeded in making it to the final round.
To get to this point, Cheney put in time and effort.
"I practiced every day," Cheney said. "If it wasn't working out, it was getting on practice bulls."
After competing in the Junior World Finals, Cheney said one thing he learned was how to "stay calm in a pressure situation."
Dahl also competed in bull riding and placed 10th.
"It's been all my life that I've wanted to go to the junior world finals," Dahl said. "And I spent most of my time at Cody Night preparing."
With it being the World Finals, the PHS students had the chance to compete against people from all over the world.
"The best part of going was being there with all the different [people]," Dahl said. "There was Aussies, and there were Brazilians and I think it was fun to ride against the different people that were there and just to be there and [have] that many people watching you.