SLOW ON THE UPTAKE
April Fool's Day prank had sloths coming to Yellowstone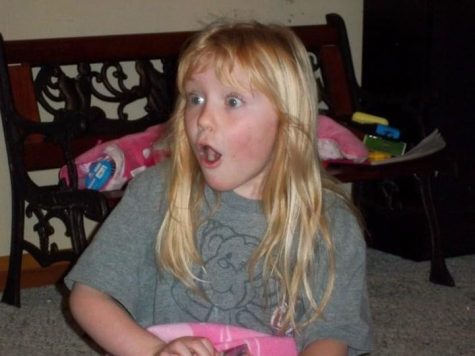 More stories from Shelby Fagan
I've been told that gullible should be my middle name. Not only for being extremely blonde, but also for falling for things that don't even exist. 
Around April, there's this "holiday" (I wouldn't even call it a holiday), known as April Fools Day. You may have heard of it. 
April 1 is this awful "holiday," especially for us blondes. Am I right Whitney? The whole point is to convince people there are things in the world that don't actually exist or that aren't true.
DO NOT, and I mean DO NOT, believe everything that is said on that day. You may be gullible, but not nearly as bad as I am.
Here are the Top 15 thoughts that went through my mind as soon as an article was released about introducing sloths to Yellowstone National Park:
1. OMG. SLOTHHHHHHSSSSS
2. "MOM! MOM! Did you see that 28 sloths are coming to Yellowstone??" (Yes I really did say this to my mother.) 
3. "MOM! We gotta get to Yellowstone ASAP."
4. Dude all this thinking about sloths got me HUNGRY.
5. YO I should tell this article for my journalism "current event."
"
The whole point is to convince people there are things in the world that don't actually exist or that aren't true."
— Shelby Fagan, Prowl reporter
6. Hey LJ! Did you see that they are going to be putting 28 sloths into Yellowstone this spring?
OK pause. This is where it gets really funny. Every week, in PHS' journalism class, we are required to tell the class about a current event that happened and this particular article I read (about the sloths) was going to be one of my favorite current events I had ever said.
7. With a beaming smile hidden under my mask I said, "OK,  guess what you guys… SLOTHS ARE COMING TO YELLOWSTONE!" (Yes, I actually got up and told my journalism class this.)
8. Omg. Why do they look so confused like the sloths aren't coming… 
9. Why is Bailey Phillips looking at me worse than she already does? Are the sloths not coming?
10. Why are they saying it's an April Fools prank?
11. OMG. I DIDN'T READ THE WHOLE ARTICLE! IT REALLY WAS AN APRIL FOOLS PRANK.
12. It's fine. I will just play it off like this was the whole point the whole time. 
13. "Haha! April Fools you guys… I did this on purpose."
14. Oh gosh they know that it wasn't on purpose. 
15. I AM SO SAD SLOTHS AREN'T COMING TO YELLOWSTONE!!
Moral of the story, blondes, and everyone else for that matter: Read all the way through the articles please I beg you. 
And that's no joke.
If you want to know the crazy article that was read by me, go look at this cool story.
View Comments (3)