AUBRIE STENERSON: Student of the Month
Hang on for a minute...we're trying to find some more stories you might like.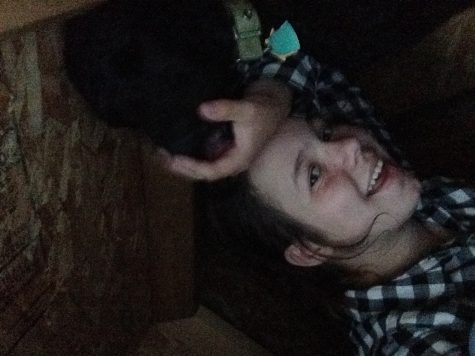 More stories from Courtney Childers
With the passing of each month, the teachers and administration had the opportunity to choose the next student of the month. Senior Aubrie Stenerson was chosen as January's Powell High School's Student of the Month.
"I felt proud, like the hard work paid off," Stenerson said.  
Stenerson enjoys her art class from last semester and participates in volleyball and basketball, both tough and demanding sports. She also participates in National Honors Society.     
"
Aubrie is an amazing and life loving student."
— Kandi Bennett
"She's a great basketball player; she's our lead scorer this year, " Coach Mr. Scott McKenzie said.                              
These students are prime examples of the ideals Powell High School tries to uphold, with doing well in the extracurricular activities, having high grades and working hard to help build their community.    
"She's responsible … she's a hard worker," Mr. McKenzie said."Being in athletics and being in the school 'til 6 at night and then going home and doing homework is not easy. She's very compassionate."
She is not only in sports and NHS, but she also enjoys her different classes.
"I really enjoyed my art class from last semester," said Stenerson.
Added health teacher Mrs. Kandi Bennett: "Aubrie is an amazing and life loving student. " Aubrie loves children and I hope she will pursue a career in education and early childhood because she has a real gift for working with children. I wish for Aubrie all her dreams come true."