STATCHAT: HERE'S THE KICKER
PHS athletes had rather successful wins May 7 and 8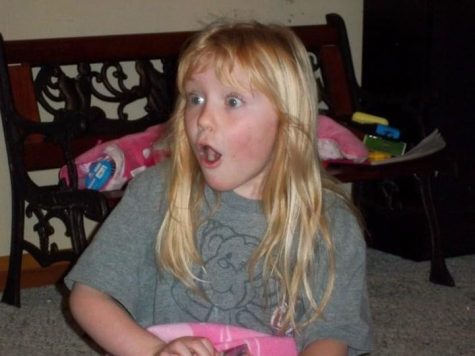 More stories from Shelby Fagan
Powell Panther and Lady Panther athletes had yet another eventful weekend full of wins and losses. The Lady Panther soccer team also earned their very first win.
Both Panther and Lady Panther soccer teams traveled to Mountain View and Lyman May 7-8 to find memorable games. The Panthers dominated Mountain View 7-1, increasing their record to 11-1. 
The Lady Panthers were again unsuccessful over Mountain View, listing 4-0, although Coach Mrs. Kaitlin Loeffen was pleased with their efforts. 
"I think this season has been an overall success with a ton of growth and positivity put into the program," Mrs. Loeffen said.
"
I think this season has been an overall success with a ton of growth and positivity put into the program."
— Coach Loeffen
As May 8 approached the athletes were set on earning wins. 
The Panthers increased their record to 12-1 with a 12-0 win over Lyman. Junior Garrett Morris was nominated for "Man of the Match" after his successful game. 
"Garrett earned Man of the Match in overwhelming fashion, he provided the team with three goals and four assists this weekend," Varsity Head Coach Dave Hill said. "He was an anchor defensively and worked every second to create defensive opportunities for himself and his teammates." 
To conclude the successful weekend, the Lady Panthers got their very first win of the season, beating Lyman 3-2. The three goals were scored by sophomores Sammi Rivas and Gracie Trotter and senior Sidney Karst.
The Panthers and Lady Panthers will travel to Worland High School May 12 to conclude their regular season games.
The Panther and Lady Panther track and field teams traveled to Cody to find success across the board. 
In the 100-meter dash senior Kadden Abraham placed first with a time of 11.79 seconds. Coming up behind Abraham was junior Reed Smith with a time of 11.85 seconds. 
For the girls, junior Jenna Hillman won the 100 with a time of 13.02 seconds. Freshman Waycee Harvey was behind Hillman with a time of 13.60 seconds. 
In the 200 Hillman and Harvey were first and second respectively. Hillman finished with a time of 27.11 seconds, and Harvey's time was 28.20 seconds. 
To continue Hillman's wins of the weekend, she won the 400 with a time of 1:01.46. Behind Hillman was sophomore Anna Bartholomew with a time of 1:03.52. 
The second place finisher in the 200 was Reed Smith with a time of 23.84 seconds. And slightly behind Smith was junior Zach Ratcliff with a time of 24.49 seconds putting him in fourth. 
Sophomore Daniel Merritt took home first place in the 1,600 with a time of 4:49.21. 
The varsity boys' 4×100 relay team that consists of juniors Sam Whitlock and Zach Ratcliff and seniors Kadden Abraham and Riley Bennett, came back with a win and a time of 45.14 seconds against Worland High School.
"I believe that all the coaches are very pleased with how this weekend turned out," Head Track and Field Coach Mr. Scott Smith said. "We are ready to take on regionals and state."