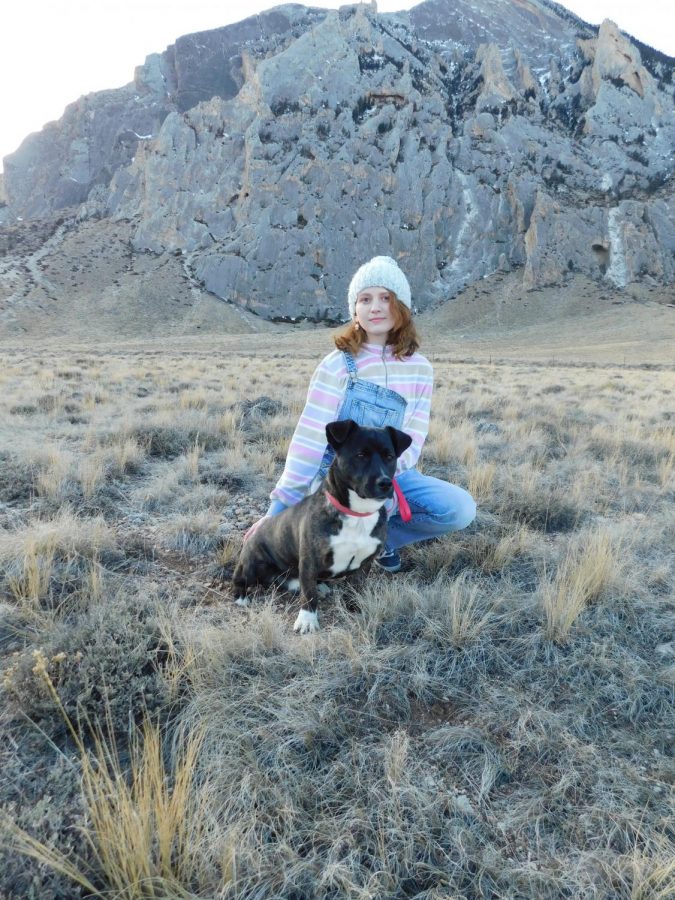 Chances are that you're reading this and thinking "Wait, who is this girl?" Then realizing that Lucyjane Crimm is that one ginger girl that you're technically aware is in the room, but you don't really KNOW who she is. Lucyjane is a hopeless romantic, emphasis on the "hopeless", and so if you want to know her hopes and dreams, just go watch some cheesy 40's musical. She is charismatic, but has low confidence and you need both Cs to sucCEEd.  You can usually find Lucyjane working on Prez Young's presidential campaign, as she is the campaign manager for that fine looking Pit-Corgi, make sure you VOTE FOR PREZ. 
"Lucyjane is a sweet girl and is a valued member of the Clark Gang (patent pending). She's a constant source of entertainment with her bubbling personality and willingness to go to Wal-Mart at 8 PM. She may be a ginger, but I think she has a soul, however unlikely. This chick slpas"- Rachel Bozell 
"Small, but mighty," observes Adviser Cap.
Lucyjane Crimm, Prowl Reporter
Nov 19, 2020

TURKEY THANKING DAY

(Story)

Nov 16, 2020

A WORLD SANS COMIC SANS

(Media)

Nov 16, 2020
Nov 13, 2020

FREEDOM OF THE PRESS

(Story)

Nov 12, 2020

STARVING ARTISTRY

(Media)

Nov 06, 2020

TRUMP OR BIDEN? RESULT REMAINS UNDECIDED

(Media)

Nov 04, 2020

THE BABIES ARE COMING

(Media)

Oct 30, 2020

THERE'S A NEW TREND AMONG US

(Story/Media)

Oct 21, 2020
Oct 20, 2020

THE GOOD, THE BAD AND THE HUNGRY

(Story/Media)

Oct 20, 2020
Oct 13, 2020

GINGERS JUST WANT TO HAVE FUN

(Story)

Sep 23, 2020

2020: EVEN MORE (ECONOMIC) DEPRESSION?

(Story/Media)

Sep 01, 2020

THE REMIX TO IGNITION

(Story/Media)

May 27, 2020

PROWL PICK: ANNA ATKINSON

(Story)

May 08, 2020

IT'S BEEN 2 MONTHS …

(Story/Media)

Mar 30, 2020

KEEPING YOUR HEAD CLEAR

(Story/Media)

Mar 11, 2020

PROTECTING THE MOTHERLAND

(Story)

Feb 26, 2020

'RARER THAN A BLUE MOON'

(Story/Media)

Feb 13, 2020

WHAT DOES A POSITIVE LEARNING ENVIRONMENT LOOK LIKE?

(Story/Media)

Feb 03, 2020

NEW KID ON THE BLOCK

(Story)