SPRING BREAK TRAVEL LOG 2021
Reluctant Prowl reporter describes road trip made bearable only by a fast food bribe
Even in these trying times brought about by the pandemic, many PHS students were chomping at the spring break bit, myself included. How else was I supposed to endure the wretched undertaking that is school without a week-long recess?
Plans were made with friends and all was going to plan when suddenly my legal guardians decided to announce their conflicting plans for spring break the day before. "We're going to check out the Grand Canyon" echoed through my head while I sulked in my room for a few good hours, disappointed in my parents for using up my entire week off just to drive to a giant crack in the ground.
The first day driving we weren't able to leave the state before encountering both a metaphorical and literal roadblock. The road we needed to travel to reach our designated hotel in Saratoga was closed due to 2 inches of snow and some apparent neglect by the Department Of Transportation when it came to plowing.
In order to get to our hotel we needed to either drive six more hours to loop back into the state or find another hotel to stay at. A unanimous decision made by Mom caused us to sleep at a dilapidated Best Western motel in Coalville, Utah, where the only available restaurant was a Subway. The side mission to get food forced us to drive another hour to Park City, eventually leading us to a Thai restaurant with food too spicy for me to handle.
After a somewhat refreshing seven hours of sleep, it was then time to get back on the road for another few solid hours. After a sugary breakfast from Maverick and visiting a piece of  somewhat approved vandalism by an unknown artist, we started to press on into the sandstone arches of southern Utah..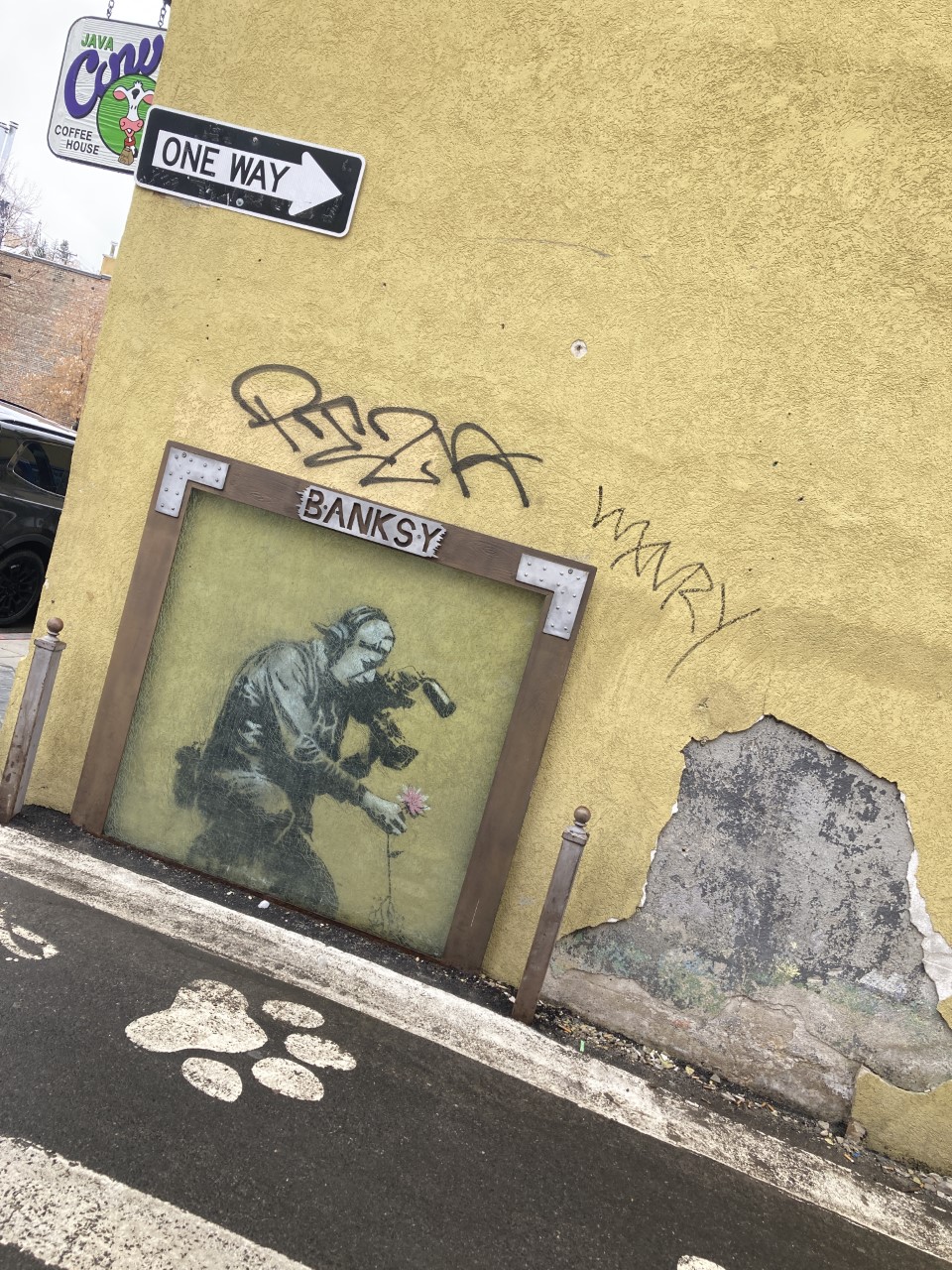 One of the many things to do while in a car on a road trip would be to try and sleep. Unfortunately for me, napping was fairly hard due to the fact that Mom was driving a Prius and was blasting Avett Brothers the whole time. There were definitely some complaints made later due to the lack of sleep.
Arriving in the bustling town of Moab, Utah, was a relief since I could finally sleep without being awoken by the tasteless hippie music, this quickly subsided when it was revealed that we were spending the night at a Motel 6, where slumber is impossible.
Another day of driving led to many sights of natural arches and hundreds of tourists from around the globe. At one point we even stopped at a filming location for a Tom Hanks film that was fairly popular.
That night we arrived at the hotel at Grand Canyon National Park. Service was questionable since we were in the middle of nowhere and the vending machines were only dispensing Pepsi products, so we went hungry that night.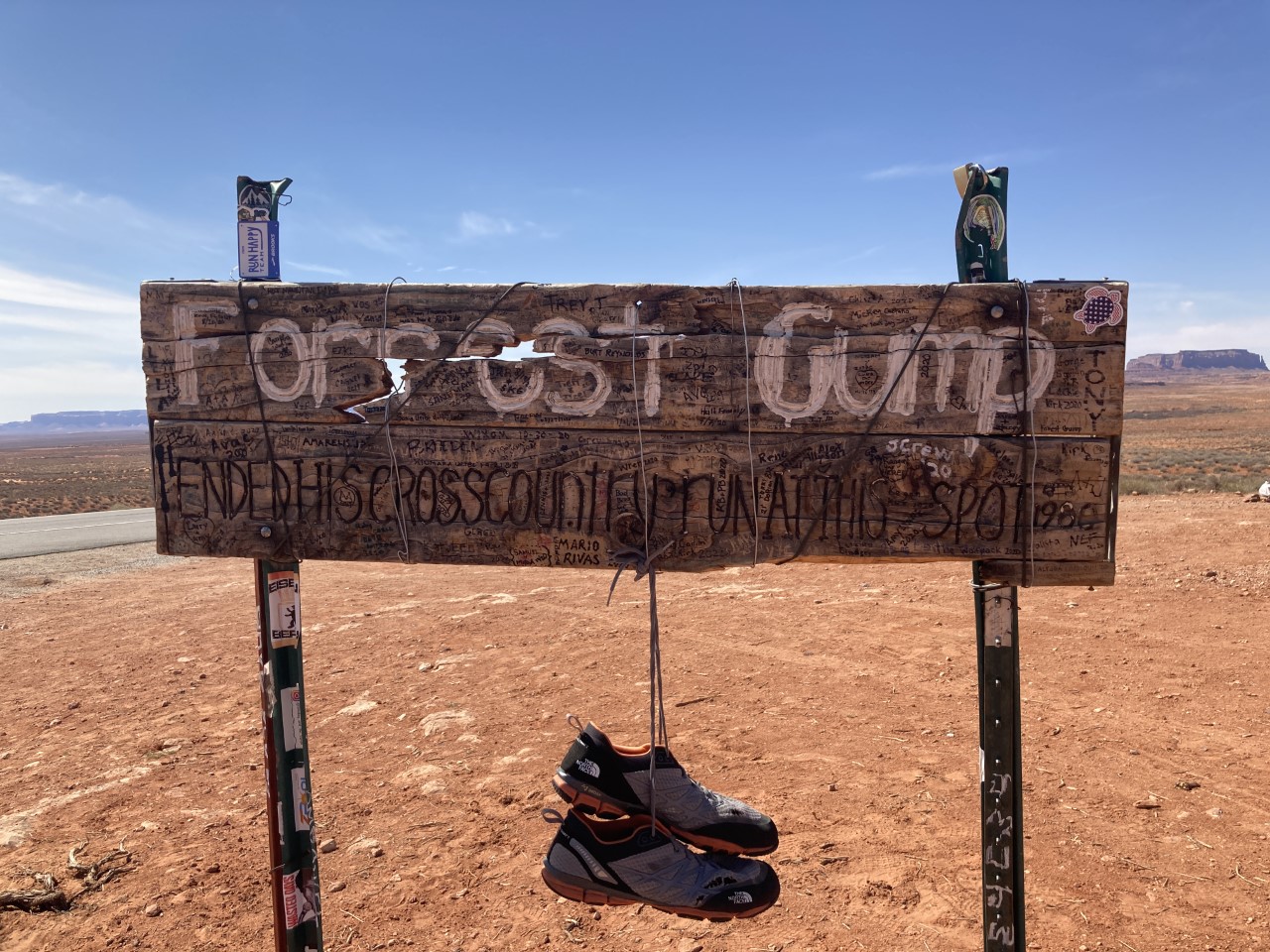 The next morning we fulfilled the purpose of the trip and we saw the Grand Canyon at last. Unfortunately the day before I lost my favorite hat. All of the pictures taken were without my staple article of clothing and therefore degraded my overall experience of the trip. A replacement Grand Canyon hat was regrettably purchased, one which will never be worn again and will hang on my dresser for months to come.
Afterwards, it was then time to drive back home after this mild inconvenience of a trip. The route was more or less the same, but with a few extra stops to take pictures outside of national park signs. All was miserable for me until we stopped and walked inside one of the greatest restaurants on earth, In-N-Out Burger, which was promised to me if I agreed to take the drive with my family. The food was amazing as always, and I even got a new Utah-themed T-Shirt, which unfortunately wouldn't be enough to make up for the lost hat.
The day we arrived home was the day before school resumed, and thus my hijacked spring break was over. There were no more opportunities to hang out with my friends outside school, and since I was spending all my time with the same two people for an entire week, I would say this: I don't like that canyon.