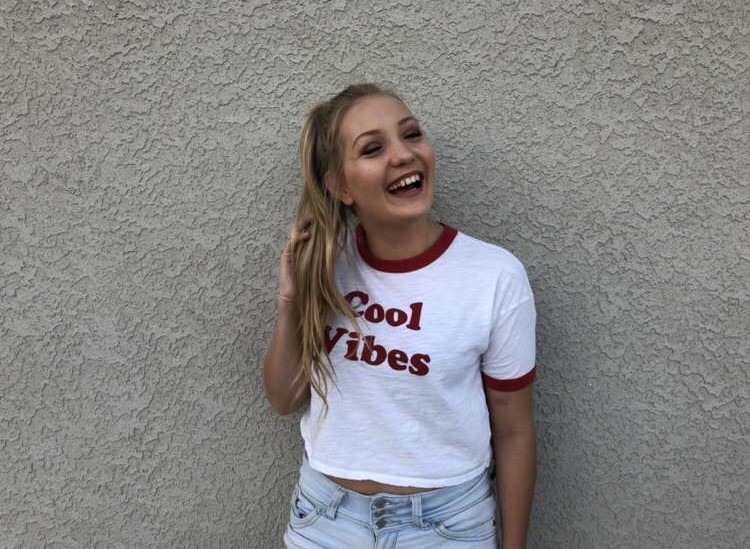 Not only am I the blondest 15-year-old on this side of the Mississippi, I also happen to be the most dramatic one as well. My talents range from crossfit to karaoke, with just enough time in the day to practice my mandolin (JK). I don't know how to do
any
of those things.
Some of my (actual) interests include hunting and fishing and anything of the sorts. On weekdays you may catch me taking my after school nap, and my weekends usually consist of binge watching
Gossip Girl
with a plate of pizza rolls on my lap. I listen to a lot of music and if asked, I could sing all of Fergie's "Fergalicious" at the drop of a hat. I have a passion for mini tacos and shiny objects.
"One can typically find Whitney dramatically ranting about her day, or making some joke about how she didn't study for a test, when in reality we all know she did," sophomore Jenna Hillman says.
Adviser Cap says: "In a world of blondes who are stereotypical, Whitney doesn't disappoint. … 
Knock Knock Knock
PENNY?!"
Whitney Jones , Prowl Reporter
Oct 06, 2020
May 28, 2020
May 10, 2020

ADOPTED … AND LOVING IT

(Story)

Apr 26, 2020

CREATING YOUR OWN CORONA-LYMPICS

(Story)

Apr 06, 2020

DISRUPTED ROUTINES

(Story)

Mar 02, 2020

HAIL TO THE PANTHER TEAM

(Story)

Feb 10, 2020

CHILLIN' WITH NETFLIX

(Story)

Feb 06, 2020

WOMEN SUPPORTING WOMEN

(Story)

Jan 24, 2020

PANTHER WRESTLING TAKES ON LAUREL QUAD DUAL

(Story)

Dec 11, 2019

TRAVELING IN BAD WEATHER

(Story)

Nov 20, 2019

THESE WORDS ARE LIT

(Story)

Oct 24, 2019

FFA OFFICERS COME TO POWELL

(Story)

Oct 03, 2019

THIS BLONDE HAS MORE FUN

(Story)